When you look around the ASU community, you see faces from around the world. We value and welcome students no matter their ethnicity, the religion they practice (or don't practice), the language their family speaks, who they love or the type of clothes they wear.
This is who we are
With students from all 50 states and more than 135 countries, ASU is a community that values, appreciates and accepts others. Hear what students think about the diversity they experience on campus.
Find friends and meet new people
Meet people and connect with others by joining one of the many student clubs and coalitions focused on diversity, including: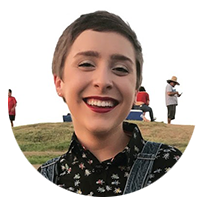 "What I like best about ASU is the fact that our charter permeates everything that takes place within the university. The inclusive attitude of the university as a whole carries down into classrooms filled with unique groups of students all passionate about the same thing. The people you meet can be radically different than you, but in talking with them, you realize you're really not that different at the core."
Molly B.
Theatre and communication major from Wasilla, Alaska