Welcome to ASU's new wave of recruiting
As you start back to school in a variety of formats, Arizona State University is here to share our admission teams' virtual offerings to keep you and your students engaged and connected in this new wave of recruitment and outreach.
ASU believes it would not be socially responsible to have our recruiters visiting high schools in person during the fall semester. But this does not mean we are reducing our services — in fact, we are expanding our virtual ASU information programs to six days a week, taking into account multiple time zones and students' virtual high school schedules in order to best serve your students and their families.
We know this virtual resource menu may be great for some, but others may still have questions. We will work with you to make sure your students have access to us so they can successfully apply for admission and financial aid for the fall 2021 term and beyond. Our virtual programming offers students opportunities to interact with admission representatives as well as other partners throughout the university, so students can understand how ASU is a catalyst to help them pursue their dreams and passions.
What we are doing (virtually)
Counselor update
A lot of information has changed over the summer, and we invite you to attend one of three virtual counselor update sessions on Aug. 26 or Sept. 1 to learn about admission and the application and financial aid processes for fall 2021. We are doing everything we can to help your students be successful with their college searches this year.
Live-hosted Experience ASU
In March, we adapted our on-campus tour program, Experience ASU, into a live-hosted virtual experience offered Monday through Saturday. Since then, more than 3,000 students have participated in this virtual program. As we begin the fall semester, we will continue to host programming Monday through Friday in the late afternoons and evenings and on Saturday mornings to make sure your students have the ability to participate without missing classes. These live-hosted events allow students and families to customize their experiences to match their needs. Programming content includes information about admission, financial aid, test requirements and academic programs, as well as a live-hosted panel with student ambassadors from each campus location.
Interacting with current Sun Devils lets your students ask questions and have a much more fulfilling virtual experience. Beginning this fall, students will receive a certificate upon attending a virtual Experience ASU to indicate they have participated in one of our programs.
Application workshops
Over the summer, a team of our admission coordinators created our Virtual Application Workshops, similar to the programs that took place in your schools in a pre-COVID time, and we are excited to be offering these on a weekly basis. One thing we learned over the summer is that it often takes more than one person to host a successful virtual program, and we can ensure that we have a team ready to assist students with their applications.
Scholarship and financial aid workshops
Our teams have designed virtual programming for FAFSA and scholarship workshops. We know hosting large information sessions will be difficult this coming fall, and we are excited to be able to offer this experience each week. Students and families will get important information about completing the FAFSA, understanding how merit scholarships work, and all of the important to-do items a student must complete.
More to Explore
We were excited by the success of More to Explore, our virtual visit event this summer where we offered more than 200 sessions. Due to the overwhelming response from students, we are adding programs from Sept. 20 through Sept. 26 and again in late October. More to Explore is an in-depth opportunity to learn about a variety of different topics at the university. We will let you know when our fall programming is open for registration.
"I am thrilled with what you've put together for the More to Explore week. I truly believe you are ahead of the curve and are defining what college visits and info sessions should be this coming fall in our new reality, which is quite virtual."
– Palos Verdes High School counselor
One-on-one virtual appointments
Your students can meet with their designated admission representative for a personal virtual session where they can get answers to their questions about ASU. We've held more than 4,000 of these individualized appointments with students and their families since March 16, 2020.
Tri-U-Week
Save the date for Sept. 8, 9,10 and 12 as Arizona's three public universities are teaming up to host a series of college prep workshops for students and families to learn everything from unique scholarship and financial aid programs to the honors college experiences offered, and why choosing an Arizona public university is a great option and value. More details will be coming soon.
Here to assist
As we transitioned to this new modality, we tested many different formats and experiences and are happy to share our knowledge with you about best practices, from challenges with technology to making interactive programming. This summer, we assisted Phoenix Union High School District's week-long Liftoff to College program with great success in its new virtual format. A special thank you to Dolores and Terry for allowing us the opportunity to collaborate and learn.
We invite you to encourage your students to connect with their ASU admission representative.
After reviewing this newsletter, we hope you are as excited as we are for these virtual offerings. If you have specific needs for your school or have ideas on how we can partner together, please contact NaTasha Henry.
We want to be a good partner to our counselor family, so let us know what you need from us and how we can better serve you and your students. We are here to help.
Thanks for all you do.
Sincerely,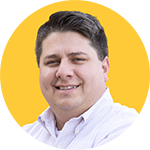 Matthew López
Associate Vice President, Enrollment Services
Executive Director, Admission Services
Arizona State University

NaTasha Henry
Senior Associate Director of School Relations
Admission Services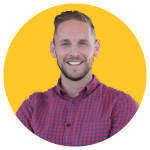 Brad Baertsch
Senior Director, First-Year Domestic and International Recruitment
Admission Services