Test scores not required for fall 2021
Arizona State University is here to help set your students up for success by submitting their application for fall 2021 admission. We want to take a moment to review a few key highlights from our virtual counselor update programs, as well as some additional information to help your students in applying for admission:
For the fall 2021 semester, standardized test scores are not required for admission or merit scholarships. ASU will award scholarships based on core competencies and GPA, and our Scholarship Estimator will be updated to reflect this change in the coming weeks. Please encourage your students to submit their applications now so they can be evaluated for merit scholarships when we begin awarding in early October. We strongly encourage students to apply well in advance of our Nov. 1 priority date.

We do not require your students to self-report their grades on their ASU application.
Here are five application process tips for your students:
Tip #1: Apply early.
If your students are ready today, they can apply to ASU through ASU's application for admission, the Common Application or the Coalition Application. It takes less than twenty minutes to submit the application, and they need to submit only one application to ASU to be considered for admission. ASU's priority admission deadline is Nov. 1.
Tip #2: Self-report grades or request a transcript.
We know that the self-reporting process can seem overwhelming to students, especially considering how different school has been for them this past spring and now. Our recommendation for Arizona high school graduating seniors is to select their transcript from their counselor. They will then need to list only their in-progress senior year courses on their application.
Our admission team will provide you with a bi-weekly list of students who need transcripts, and you are welcome to email those transcripts directly to transcripts@asu.edu or Natasha.Henry@asu.edu. We will work diligently to evaluate students and send them their admission decisions.
Tip #3: Learn about fee waivers.
If your students are eligible for an application fee waiver, they'll see it in the application. There are a series of questions that will determine if they are eligible. There is no form or outside application required for the fee waiver.
Tip #4: Attend a virtual application workshop.
If your students need help applying to ASU, they can attend an admission application workshop to receive step-by-step guidance with an admission representative. We offer sessions on Tuesdays and Fridays at 2 p.m. and 4 p.m.
Tip #5 Tri-University Week for Arizona students
Save the date for Tri-University Week, starting Sept. 8. Arizona's three public universities are teaming up to host a series of college prep workshops for students and families to learn about topics ranging from scholarship and financial aid programs to the honors college experience. Encourage your students to register and see why choosing an Arizona public university could be a great option for them. More details are coming soon.
We want to be a good partner to our counselor family, so let us know what you need from us, and how we can better serve you and your students. We are here to help.
Thanks for all you do.
Sincerely,

NaTasha Henry
Senior Associate Director of School Relations
Admission Services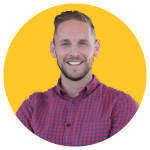 Brad Baertsch
Senior Director, First-Year Domestic and International Recruitment
Admission Services