ASU Virtual Counselor Update
Last week, you received a newsletter from Arizona State University that featured our virtual offerings to help you, your students, and their families succeed and continue with remote learning modalities. We want to remind you that the first virtual event for high school counselors is right around the corner.
ASU Virtual Counselor Update
A lot of information has changed over the summer, and we invite you to attend one of three virtual counselor update sessions on Aug. 26 or Sept. 1 to learn about admission and the application and financial aid processes for fall 2021. We are doing everything we can to help your students be successful with their college searches this year.
Tri-University Week for Arizona students
Save the date for Tri-University Week, starting Sept. 8. Arizona's three public universities are teaming up to host a series of college prep workshops for students and families to learn about topics ranging from scholarship and financial aid programs to the honors college experience. Encourage your students to register and see why choosing an Arizona public university is a great option for them. More details are coming soon.
Barrett, The Honors College webinar
Learn about the value of an honors education at the college level, and hear from Barrett deans and Enrollment Services staff about our curriculum and admission processes, on Sept. 2 or Sept. 9. This event is for high school counselors only.
More to Explore Week
More to Explore is an in-depth virtual visit opportunity to learn about a variety of different topics at the university. Sessions will be available from Sept. 20 through Sept. 26 and from Oct. 25 through Oct. 31.
We invite you to encourage your students to connect with their ASU admission representative.
If you have specific needs for your school or have ideas on how we can partner together, please contact NaTasha Henry.
We want to be a good partner to our counselor family, so let us know what you need from us and how we can better serve you and your students. We are here to help.
Thanks for all you do.
Sincerely,

NaTasha Henry
Senior Associate Director of School Relations
Admission Services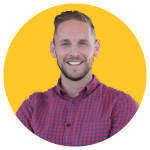 Brad Baertsch
Senior Director, First-Year Domestic and International Recruitment
Admission Services