ASU's exciting return to campus
After adapting to life during a global pandemic, Arizona State University and our students are looking forward to the fall 2021 semester. For the first time in more than a year, Sun Devil stadium was full of life, music and fireworks as 14,300 first-year students celebrated the beginning of their college experience. We couldn't feel more thrilled to welcome this class of diverse, inspiring and resilient students.  
The record on-campus, first-year student class of more than 14,350 students is composed of:
More than 8,550 Arizona residents, nearly 60% of the class — and true to ASU's commitment to serve Arizonans, a nearly 4% increase from a year ago.

More than 5,000 students from out of state, the most ever and a 29% increase from a year ago. More than 1,500 of these students come from California, a university record for students from that state.

More than 700 international students from 67 countries, an increase of nearly 17% from a year ago.

One of the most academically prepared classes to join ASU, with an average unweighted high school GPA of 3.54.

More than 7,300 students who received one of ASU's three highest-value New American University Scholarships, a 9% increase from the 2020 class.

Some 45% who identify as students from underrepresented populations, a continued indicator of ASU's diverse community of students and a percentage that has held consistent for nearly a decade.

Nearly one in three who are first-generation college students.
Student spotlights
Noah F.
Kaneohe, Hawaii 
An incoming Walter Cronkite School of Journalism and Mass Communication and Barrett, The Honors College first-year student, Noah F. hopes to become a sports journalist and broadcaster and feels excited to expand and grow his multimedia skill set at the university. He chose ASU because of its specialized curriculum, leadership skill-building and networking opportunities. 
Doreen M.
Ghana, Africa
After growing up in Ghana, living with her grandparents who had no electricity, Doreen M. will begin work at ASU this fall on her master's degree in electrical engineering with a focus on power and energy systems, with the hopes of getting the experience to help her home country.
Jacob R. 
Santa Cruz, California
Community service is a big part of Jacob R.'s life, and he plans to continue his tradition of volunteering and giving back during his time at ASU in the Next Generation Service Corps and Barrett, The Honors College. 
Get ready for fall 2022
To help your students with the fall 2022 admission and financial aid processes, stay up to date with our important deadlines page.
Apply now
Our application is open, and your students can apply through ASU's application for admission, the Common Application or the Coalition Application. It takes less than 20 minutes to apply, and they need to submit only one application for ASU to consider them for admission. ASU's priority admission deadline is Nov. 1. 
Learn about the difference between self-reporting and submitting a transcript. 
Choose to not self-report → quicker application process, but takes a little longer for an admission decision.
Choose to self-report → application takes longer to complete, but the admission decision comes much faster. 
Learn about fee waivers
The application fee waiver process is embedded within our application. No special code or additional paperwork is needed from you, as your students will select the option that best fits their circumstances to determine if they are eligible for an application fee waiver.
We want to be a good partner to our counselor family, so let us know what you need from us and how we can better serve you and your students. We are here to help. 
Thanks for all you do.
Sincerely,

NaTasha Henry
Senior Associate Director of School Relations
Admission Services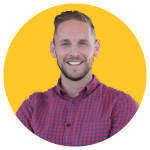 Brad Baertsch
Senior Director, First-Year Domestic and International Recruitment
Admission Services