Arizona State University is here to remind our high school partners and your students that Nov. 1 deadlines are less than two weeks away. Applying to ASU before Nov. 1 will ensure that your students are eligible for all other deadlines that occur over the next several months. This newsletter also contains important updates on merit scholarships, nursing program admission requirements and a staffing update on our admission team.
Here are the deadlines you and your students need to know:
ASU priority admission date is Nov. 1  
Your students can apply through ASU's application for admission, the Common Application or the Coalition Application. It takes less than 20 minutes to apply, and they need to submit only one application for ASU to consider them for admission. 
Merit scholarships information
ASU is in the initial stages of awarding merit-based scholarships for the fall 2022 semester. Merit-based scholarships do not require test scores, as students are awarded based on academic information submitted at the time of their application and admission. Students will receive notifications via mail, and awards will post to My ASU in early December. Our Scholarship Estimator is currently being updated and should be available soon.
New for the upcoming year is adherence to the May 1 application deadline. There will be no merit awards or award upgrades for applications or new academic information after May 1.
The FAFSA is open!
The 2022–2023 Free Application for Federal Student Aid is now open. Your students are encouraged to submit their completed FAFSA by ASU's Jan. 15 priority filing date to be considered for the most need-based aid. ASU's Federal School Code is 001081. It is important for every fall 2022 student to submit their FAFSA to be considered for the maximum amount of financial aid. 
If your students need help filling out their FAFSA, they can register for one of our live-hosted virtual workshops, where our admission team members will walk them through the process step by step.
BSN direct admission requirement changes
Effective for fall 2022 admission, students applying to ASU's four-year Bachelor of Science in Nursing program must meet the higher admission requirements and submit their application by the priority application date of Nov. 1. 
For first-year admission to the BSN, students must meet one of the following:
Top 10% of high school graduating class.

GPA of 3.80 in ASU competency courses (based on 4.00 grading scale).

GPA of 3.50 in ASU competency courses AND either a 25 ACT or 1230 SAT combined evidence-based reading and writing plus math score.
First-year admission applications to the BSN program received after the Nov. 1 application priority date are considered on a space-available basis. Students not offered admission directly to the nursing program are placed in the BS in community health program.
Barrett, The Honors College early action deadline is Nov. 1
We hope you will encourage your motivated and high-achieving seniors to apply to Barrett, so they can be part of an academically enriching honors college experience full of opportunities to thrive.  
Here are the steps your students need to take to join ASU's honors community:
Step 1: Your students must first complete an ASU application before applying to the honors college. However, they do not need to be admitted to ASU to start their Barrett application. 
Step 2:  Encourage your students to apply to Barrett, The Honors College by the early action deadline of Nov. 1.
Other helpful resources and reminders for high school partners
Important deadlines website 
To help your students with the fall 2022 admission and financial aid processes, stay up to date with our important deadlines page.
Digital resource page
This website hosts digital versions of our recruitment materials that we use throughout the year. Check out the Viewbook magazine, guide to applying for first-year students, undergraduate degree list and a guide for students interested in Barrett, The Honors College. 
Virtual visit sessions
We have a wide variety of virtual sessions available to help your students through the admission and financial aid processes. They'll learn all about ASU, degree programs, completing and submitting their FAFSA, and understanding scholarships and awarding. 
Terrific 10: College Exploration Series
The Terrific 10 universities are back to make your students' college searches easier. Ten of the largest research-extensive public universities in the country are working together to bring the college search to students!
You and your students are invited to our virtual College Exploration Series. Next month we will be offering multiple sessions about the college search process, choosing a degree program and paying for college. 
Terrific 10: College Exploration Series 
Oct. 11–27, 2021 
Schedule a one-on-one admission appointment
Your students are encouraged to set up a personalized virtual appointment with their admission team member. Our admission team members are ready to help your students with their next steps in the enrollment and financial aid processes.
Check out our website for high school partners
Our counselor website is a great resource for you to stay up to date throughout the year. You'll also find an archive of past newsletters we've sent out in case you missed them. 
Important Admission Services update:
Please join Admission Services in congratulating NaTasha Henry as she has accepted a new employment opportunity outside of the university and higher education. NaTasha has been an incredible teammate in Admission Services and to all of our university and school partners — from keeping us on our toes to representing the university at any given function or event anywhere — it is always going to be a great experience when NaTasha's positive vibes (and jokes) are involved. I know that she's had a positive impact in each of our lives and the students and families she has served.
She is an empathetic and thoughtful leader who has been an amazing partner in leading our university recruitment efforts, and is going to do amazing things in her new role. It has been wonderful to work alongside her during her time in our office and an even greater joy to call her a friend.
Here are some highlights during her five years at ASU: 
NaTasha has been responsible for thousands of students applying and enrolling at the university and has traveled to all the corners of Arizona.

Between her time at Valparaiso University and ASU, she hosted more than 1,000 high school visits.

She has been responsible for collecting thousands of high school transcripts on behalf of Obama Scholar eligible students by Jan. 15 every year.

NaTasha strengthened our school and counselor partnerships not only in Arizona but across the nation, most recently wrapping up her term as Professional Development Chair for RMACAC.
I will be sharing some additional information about transition plans in the next few weeks. In the meantime, please connect with your admission team member or or by emailing ASUSchoolRelations@asu.edu. 
Happy November 1!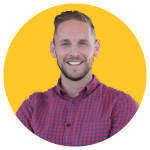 Brad Baertsch
Senior Director, First-Year Domestic and International Recruitment
Admission Services