Important ASU counselor updates
Thank you for all your support in helping your students and their families this fall. Arizona State University has designed virtual counseling programming to make sure our high school partners are up to date on the latest information regarding scholarships and financial aid, the new student orientation experience and more.
We invite you to attend the virtual sessions below, so you are prepared to help answer questions students and families might ask about completing their steps to successfully enroll at ASU for the fall 2021 semester.
Virtual Counselor Update – Scholarship, Tuition-Free Programs and Competencies
We know you have a lot of questions about ABOR competencies. What are they? How do they work? ASU's tuition-free programs remain one of the best opportunities for Arizona residents. We want to make sure you understand the requirements and get all of your questions answered to ensure success for your students.
Sessions: Monday, Nov. 9 and Thursday, Nov. 19
Virtual Counselor Update – Important Enrollment and Orientation Updates
Our New Student Orientation programs are evolving to better serve students and families. During this session, learn how students will take their next steps after paying their enrollment deposit. We want to make sure you know how to best work with your students and our admission team members to guide students through this process.
Sessions: Tuesday, Nov. 10 or Wednesday, Nov. 18
Thank you for being a guiding light and advocate in all your students' postsecondary pursuits.
Sincerely,

NaTasha Henry
Senior Associate Director of School Relations
Admission Services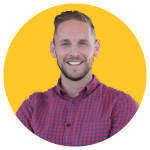 Brad Baertsch
Senior Director, First-Year Domestic and International Recruitment
Admission Services