Important ASU deadlines are approaching
Arizona State University is here to make sure your students have the tools they need to successfully submit their fall 2022 applications. We want to take a moment to review a few key Nov. 1 deadlines to help your students stay on track and provide some virtual resources you can use throughout the year. There's also an important change to the nursing program that we encourage you to share with your students who are applying to ASU's Bachelor of Science in Nursing program.
Here are the deadlines you and your students need to know:
ASU priority admission date
Our application is open, and your students can apply through ASU's application for admission, the Common Application or the Coalition Application. It takes less than 20 minutes to apply, and they need to submit only one application for ASU to consider them for admission. ASU's priority admission deadline is Nov. 1. 
For the fall 2022 semester, ACT and SAT scores are not required for admission or merit scholarships. ASU will continue awarding our New American University merit scholarships based on core competencies and unweighted GPA at the time of admission. We encourage students and families to use our Scholarship Estimator to learn more about what a student may be eligible for. Please encourage your students to submit their applications soon, so they can be evaluated for merit scholarships when we begin awarding in October. We strongly encourage students to apply well in advance of our Nov. 1 priority date. 
BSN direct admission requirement changes
Effective fall 2022, students applying to ASU's four-year Bachelor of Science in Nursing program must meet the higher admission requirements and submit their application by the priority application date of Nov. 1. 
For first-year admission, students must meet one of the following:
Top 10% of high school graduating class.

GPA of 3.80 in ASU competency courses (based on 4.00 grading scale).

GPA of 3.50 in ASU competency courses AND either a 25 ACT or 1230 SAT combined evidence-based reading and writing plus math score.
First-year admission applications to the Bachelor of Science in Nursing program received after the Nov. 1 application priority date are considered on a space-available basis. Students not offered admission directly to the nursing program are placed in the BS in community health program.
Barrett, The Honors College application is open 
We hope you will encourage your motivated and high-achieving seniors to apply to Barrett, so they can be part of an academically enriching honors college experience full of opportunities to thrive.  
Here are the steps your students need to take to join ASU's honors community:
Step 1 
Your students must first complete an ASU application before  applying to the honors college. However, they do not need to be admitted to ASU to start their Barrett application. 
Step 2
Encourage your students to apply to Barrett, The Honors College by the early action deadline of Nov. 1.
FAFSA opens Oct. 1
The 2022–2023 Free Application for Federal Student Aid is available beginning Oct. 1. Your students are encouraged to submit their completed FAFSA by ASU's Jan. 15 priority filing date to be considered for the most need-based aid. ASU's Federal School Code is 001081.
ASU's Scholarship Portal is open
ASU offers hundreds of scholarships through the Scholarship Portal, ranging from a couple hundred dollars to several thousand. Some are scholarships dedicated to students coming from different regions, while others honor family foundations and specific organizations. 
Your students can save their responses to the basic questions to make applying for scholarships easier. The portal will also track the progress of all the scholarships they've applied for. 
Helpful resources and reminders 
Important deadlines website 
To help your students with the fall 2022 admission and financial aid processes, stay up to date with our important deadlines page.
Virtual visit sessions
We have a wide variety of virtual sessions available to help your students through the admission and financial aid processes. They'll learn all about ASU, degree programs, completing and submitting their FAFSA, and understanding scholarships and awarding. 
Schedule a one-on-one admission appointment
Your students are encouraged to set up a personalized virtual appointment with their admission team member. Our admission team members are ready to help your students with their next steps in the enrollment and financial aid processes.
Check out our website for high school partners
Our counselor website is a great resource for you to stay up to date throughout the year. You'll also find an archive of past newsletters we've sent out in case you missed them. 
We want to be a good partner to our counselor family, so let us know what you need from us and how we can better serve you and your students. We are here to help.
Thanks for all you do.
Sincerely,

NaTasha Henry
Senior Associate Director of School Relations
Admission Services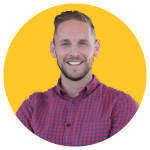 Brad Baertsch
Senior Director, First-Year Domestic and International Recruitment
Admission Services