Northland Pioneer College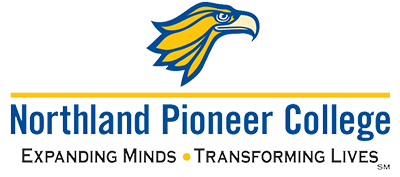 Welcome, Northland Pioneer Golden Eagles
Transferring from Northland Pioneer College to Arizona State University can be a smooth process when planned. As an Arizona community college student, there are a few ways to earn your bachelor's degree at ASU. Find what works best for you and we'll help you plan your path.
Transfer Admission Guarantee
The Transfer Admission Guarantee, or TAG, helps you plan and complete your community college coursework to meet the lower-division course requirements for your ASU major. When you complete the TAG, you'll be on track to earn your bachelor's degree. Use the Transfer Map search to select your transfer college and ASU major, the results of which will outline all of the courses to take prior to transfer. Once you have the desired combination, sign up to receive all of the TAG program benefits.
Build a Transfer Map Learn more about the TAG
If you signed a TAG agreement prior to summer 2017, find your degree program outline.
AAS to BAS: Bachelor of Applied Science
Bachelor of Applied Science degrees are designed specifically for students who have earned an Associate of Applied Science.
Students who have earned an AAS from a regionally accredited institution may transfer 60 credit hours toward their BAS.
Those who have earned an AAS degree from a regionally accredited Arizona community college may be eligible to transfer up to 75 credits toward their BAS.
Plan to meet with an academic advisor to ensure your courses will meet degree requirements.
Special degree requirements
Some ASU programs have special degree requirements. If you are pursuing one of the following degree programs, please reference the course outlines.
Your transfer specialist is here to help
Connect with your transfer specialist to learn more about studying at ASU and get all your questions answered.