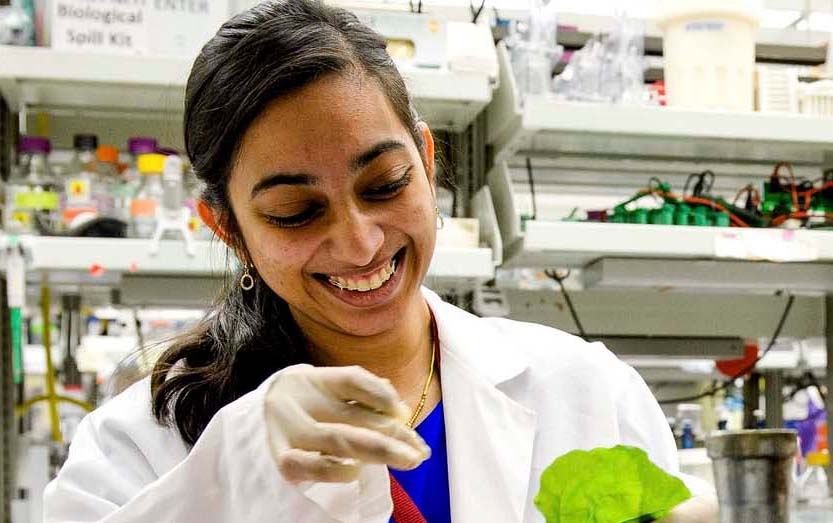 Undergraduate and graduate majors and degrees
Undergraduate and graduate degree search
Find the perfect major. With more than 800 degree programs to choose from — taught by skilled, student-focused professors — you'll have the knowledge, experiences and opportunities to deeply explore your interests. Whether you're an undergraduate student pursuing a bachelor's degree or a graduate student pursuing a master's or doctoral program, we can help you find the program that fits you.
If you don't yet know what to major in, ASU offers exploratory programs in several fields so you can get a taste of multiple areas of study before you commit to a program. Exploratory programs are designed so you don't lose any time or credit toward your degree. Or you can use ASU's exclusive major and career quiz, me3®, which can help you narrow it down.
Undergraduate degree types
When you search undergraduate degrees, you'll see a description of the program, a major map that shows the classes you'll need to take each semester to complete the degree, and a list of careers (including salaries) you can enter with that major.
Customize your degree program
ASU offers multiple ways for you to start and finish your degree program that fit your individual goals or schedule. For example, you can earn two degrees at once, study abroad or work toward your master's degree as an undergraduate.
How to choose your major
Not sure what to major in? Listen to Inside ASU's podcast episode "How to pick your major," or see what other ASU students are majoring in by watching this video.
Frequently asked questions about degrees and majors
What should I study in college?
You should pick a major that you think you'd enjoy pursuing, and that will help lead you to the career you want to have. If you're not sure about what major to pick or what career you want to get into, you can try our major and career quiz, me3®. Talk to professors about what it is like to work in the field you're considering. And if you start in a major and decide that it's not a good fit for you, you can always switch majors. Changing majors is more common than you think.
What degrees does Arizona State University offer?
ASU offers more than 800 undergraduate and graduate degrees, minors, and certificates in a wide range of academic disciplines. Using ASU degree search, you can browse through undergraduate and graduate degree programs to see information about degrees, course requirements and careers fields.