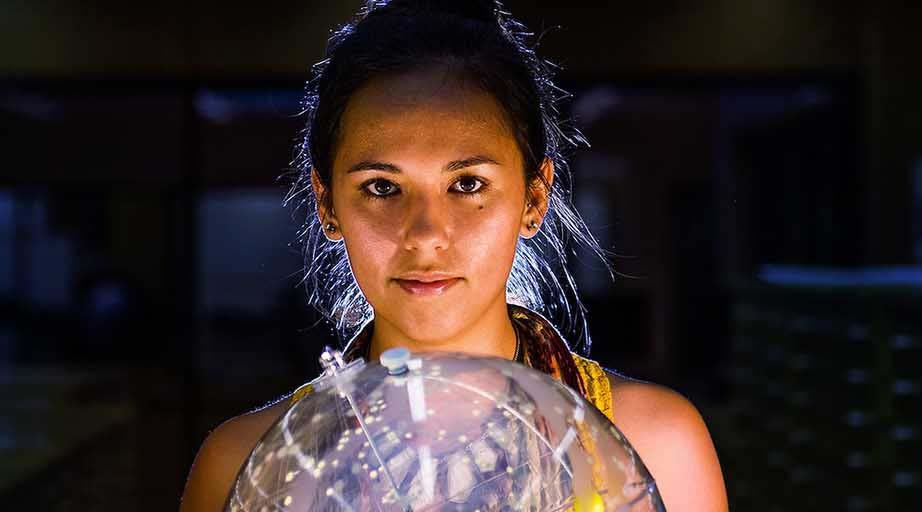 Why transfer to Arizona State University?
Whether you're transferring from a community college or a university, or you are pursuing a second bachelor degree, you're likely seeking a university with degree options, a reputation for excellence, and a diverse and supportive community as you complete your bachelor's degree. Arizona State University has all these things and many more. With 350+ highly ranked undergraduate degree programs to choose from, faculty members at the top of their field completing groundbreaking research, competitive financial aid options, a welcoming environment for you to pursue your education, and resources to support you throughout your transfer process, ASU could be a great fit for you.
Transferred to ASU: Being a transfer student
In order to truly capture the diverse experiences across the Sun Devil community and highlight the ASU transfer student experience, we sat down with an ASU transfer student to hear her story.
Maria P., an ASU transfer student from Cochise College studying biomedical engineering, works as a transfer student ambassador. Learn about Maria's transfer experience, the powerful connections she's made at ASU and the challenges she overcame throughout her academic journey.
Connect with my transfer coordinator
Transferring to ASU
We'll guide you through the transfer admission process.
Frequently asked questions about transferring to ASU
Is transferring to ASU worth it?
Based on research, transferring to a university and earning your bachelor's degree is well worth it. The U.S. Census reports that, on average, people with a bachelor's degree earn more than $2 million over a lifetime than those who only have a high school diploma or associate degree. And ASU graduates are more likely than other college graduates to be thriving in all areas of well-being, according to a Gallup-Purdue study.
I want to transfer to ASU from a community college. Where do I start?
Start by contacting a transfer specialist, who can help you with the steps to get from your community college to ASU, as well as answer your questions.
Who can I contact about transferring to ASU?
Your transfer specialist is here for you throughout your entire transfer experience, ready to help make the process smooth and simple.