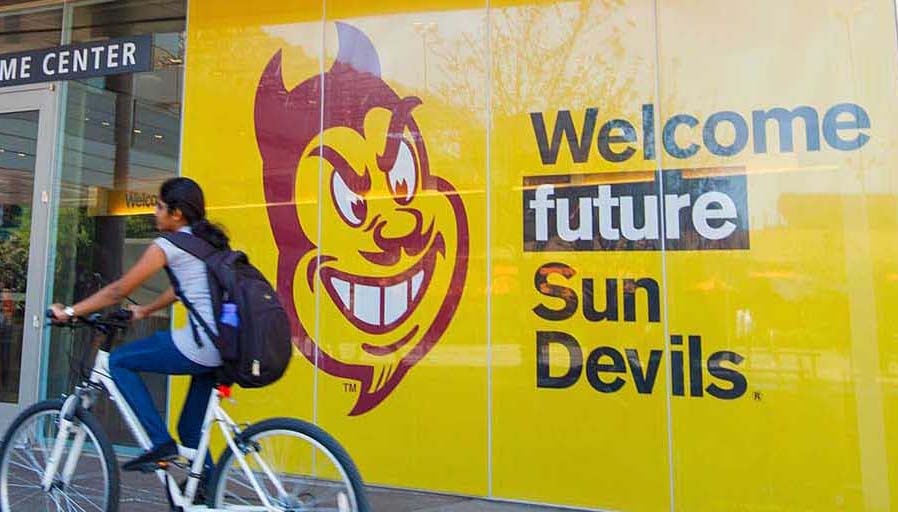 Contact ASU Admission Services
We're here to help
To find your personal admission representative's email and phone number, select undergraduate or graduate below and answer a couple quick questions.
Admission Services mailing address
Have your test scores (e.g., ACT, SAT, TOEFL) and official high school or college transcripts sent from the issuing institution to the address below. Any written inquiries should be sent to this address as well.
Admission Services Applicant Processing
Arizona State University
PO Box 871004
Tempe AZ 85287-1004
If sending by FedEx, DHL or UPS (recommended method for international students):
Arizona State University
Admission Services Applicant Processing
1150 East University Drive Building C, Room 226
Tempe, AZ 85281


Contact ASU Admission Services by email or phone
Undergraduate admission (first-year students and transfer students)
Learn more about the ASU academic and student experiences with these events.

High school juniors and seniors are invited to Sun Devil Day, where you'll get a feel for the ASU experience and learn about academic opportunities. At Sun Devil Day you can tour a campus, learn about degree programs and discover why it's good to be a Sun Devil. You'll meet with representatives from academic colleges and current ASU students to learn more about the ASU experience.
Fall Sun Devil Day registration is now open.