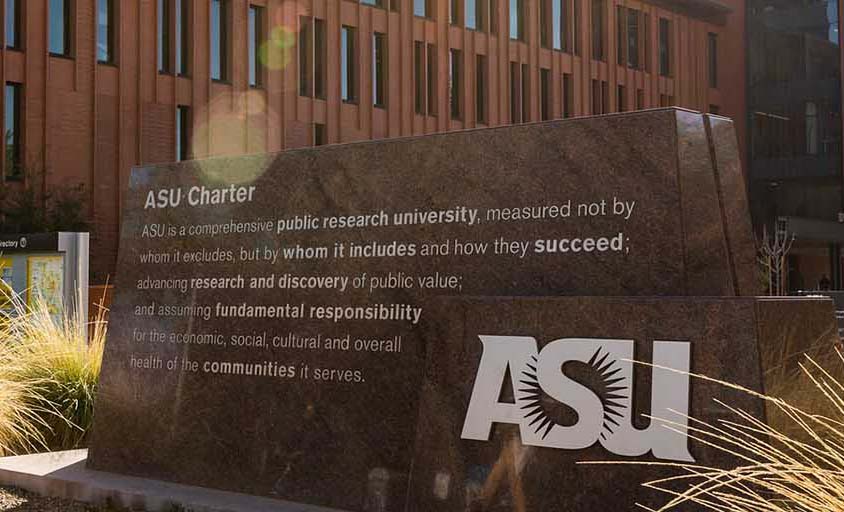 Your community is ready to meet you
Your college or school will become your community, filled with new friends, caring professors and helpful staff who make up your academic family. It will also become the source of your first major professional network, where you'll build valuable contacts you can tap into throughout your life.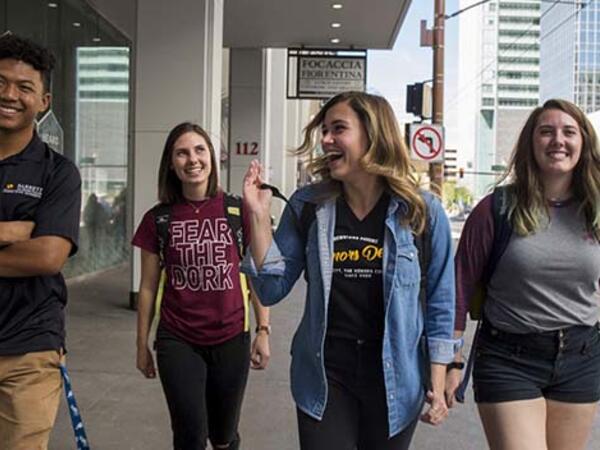 Explore your academic options
You can choose from 16 colleges and schools at ASU that together offer hundreds of degree options taught by top faculty. Discover and explore your future academic home.
What students are saying about their academic communities
Frequently asked questions about schools and colleges
What colleges and schools (programs) can I find at ASU?
ASU has 16 colleges and schools offering majors and degrees that fit your career and academic interests. If you're interested in majoring in business, law, engineering, journalism, theatre, design, sustainability, public service, health, teaching, nursing, the arts, science or are undecided, ASU has the college family for you. 
How do I choose the right college for my career interests?
Once you have determined what career you're interested in, you should explore what degrees a college or school provides. Contact the college or school with questions about the degree you're interested in, or to obtain statistics about job placement for students after graduation. Finally, visit all the colleges that interest you to determine which one feels like the best fit for you.
Does ASU have the best and brightest faculty?
Many ASU faculty members are world-renowned and most are leaders in their fields of study. Over the past several years, ASU has attracted some of the brightest instructors around, and students are the ones who benefit. Many professors are the recipients of prestigious awards such as the Nobel Prize, Pulitzer Prize and the MacArthur Genius Grant. Others hold memberships in influential national academies. You can learn more about ASU's outstanding faculty here.