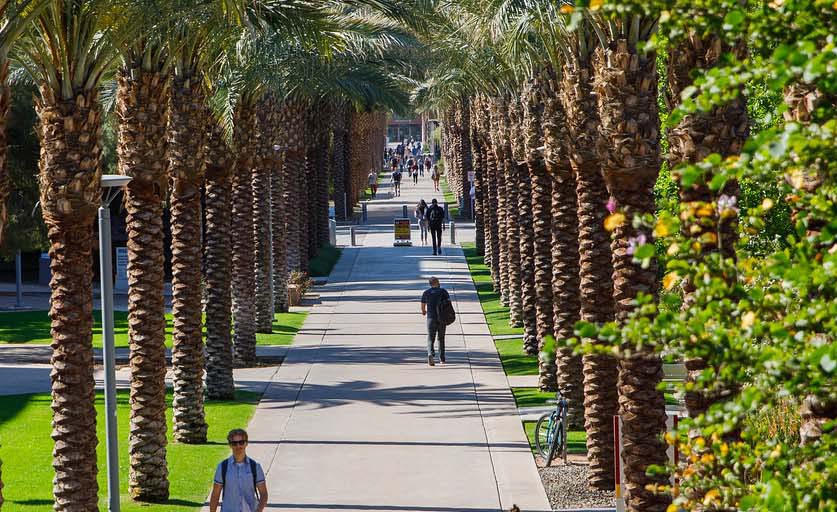 Cost of college and financial aid for international students
International student 2022 – 2023 expenses
As an international student, you'll pay ASU for tuition and fees. Housing and meals, books and supplies, transportation, and personal expenses will vary depending on your spending choices and should be budgeted into your college expenses. To get an estimate of what your costs might look like after financial aid, check out ASU's Net Price Calculator.
|   | Undergraduate | Graduate |
| --- | --- | --- |
| Base tuition | $32,760 | $26,640 |
| Undergraduate college fee* | $1,850 | n/a |
| Graduate student support fee | n/a | $260 |
| Student initiated fees | $640 | $640 |
| Housing and meals | $14,718 | $14,718 |
| Books and supplies | $1,320 | $1,062 |
| Transportation | $1,386 | $3,201 |
| Personal | $2,013 | $3,628 |
| Health insurance | $2,935 | $2,935 |
| Visa admin fees | $200 | $200 |
| Total | $57,822 | $53,284 |
*This represents the highest possible undergraduate college fee. View your actual undergraduate college fee by plugging your program of study into ASU's tuition estimator.
Applying for scholarships
Although international students do not qualify for federal and state financial aid (unless you are an eligible noncitizen), there are still options to help fund your ASU education. ASU's New American University merit-based scholarship is awarded to a limited number of qualified international undergraduate students who demonstrate high academic achievement.
New American University (NAMU) Scholarship
ASU offers merit-based scholarships to international students who demonstrate high academic achievement. International freshman and transfer F-1 students may be considered for the New American University Scholarship, which helps with college expenses.
College and departmental scholarships
The academic departments and colleges at ASU also offer scholarships and assistantships. Award amounts and criteria vary. College scholarships are typically available to any student within that college who meets the scholarship criteria, while departmental scholarships are awarded to students majoring in particular disciplines.
Financial aid for students regardless of immigration status
Private scholarships that do not specify U.S. citizenship or lawful presence in the scholarship eligibility criteria, or that do not require a Social Security number for the application, may be available to students regardless of their immigration status. Review each scholarship opportunity to understand eligibility requirements.
You Asked: What student jobs are available at ASU?
ASU students have the option to work on campus. On-campus employers are understanding and encouraging of your school obligations. Hear tips on how to land a part-time job from some of our current students. The skills they are learning now are helping them prepare for their future careers.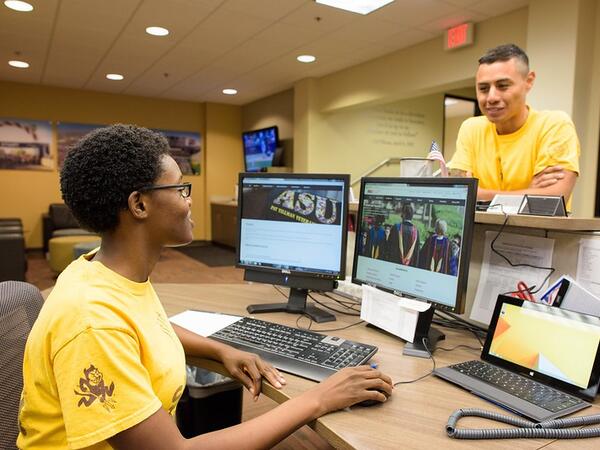 Working part time on campus is a great way to help pay for college, meet new people and gain experience. Jobs on campus are conveniently located and come with the flexibility necessary to study for exams and get your schoolwork done. Check out the different types of positions available.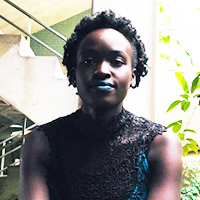 It was always my dream to be a civil engineer but my family was not able to fund me through college. I was fortunate enough to not only get an admission to ASU but also a scholarship through the Mastercard Foundation. ASU gave me a chance to be who I want to be, a civil engineer. I am forever thankful.

Esther A. Civil engineering major from Africa