Tuition and financial aid for transfer students from outside Arizona
0
Nonresident tuition and fees
0
ASU students receive some form of financial aid
0
ASU student retention rate
(fall 2016)
0
Transfer students
(fall 2017)
Nonresident transfer student 2021 – 2022 expenses
As a nonresident or out of state transfer student, you'll pay ASU for tuition and fees, on-campus housing and meals. Books and supplies, transportation, and personal expenses will vary depending on your spending choices and should be budgeted into your college expenses. To get an estimate of what your costs might look like after financial aid, check out ASU's Net Price Calculator.
| | |
| --- | --- |
| Base tuition | $28,800 |
| Fees* | $2,433 |
| On-campus housing and meals | $14,398 |
| Books and supplies | $1,300 |
| Transportation | $1,376 |
| Personal | $1,982 |
| Total | $50,289 |
*This represents the highest possible undergraduate college fee. View your actual undergraduate college fee by plugging your program of study into ASU's tuition estimator.
Applying for scholarships
Applying for aid
File the Free Application for Federal Student Aid each year to see how much federal aid (grants, work-study, loans) you're eligible to receive. The FAFSA opens on Oct. 1 and ASU's priority filing deadline is Jan. 15. The earlier you apply, the more aid you're likely to receive.
After filing the FAFSA, check your email and the Priority Tasks in My ASU often — this is where you'll be notified if ASU needs additional documentation to verify your FAFSA. Students starting ASU in the spring who have already submitted a FAFSA for the year should add ASU to their FAFSA. ASU's Federal School Code is 001081.
Student employment
More than 11,000 students work for ASU as part-time employees or in a Federal Work-Study job to help pay for college and personal costs. Working on campus offers opportunities to meet other students, enhance your network of contacts and build your resume.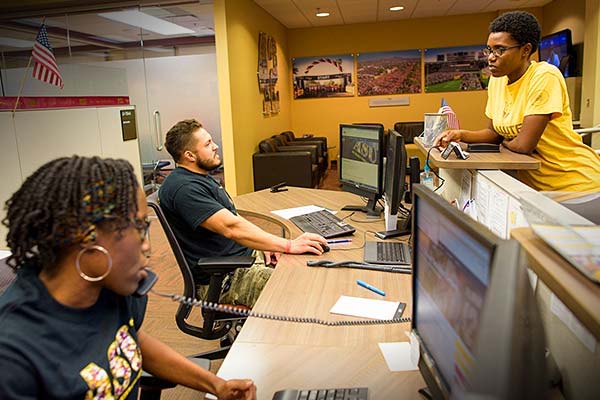 Financial support programs for nonresident transfer students
You're encouraged to take advantage of the following programs designed to help lower the cost of attending college out of state.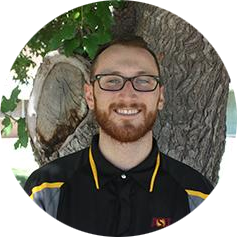 "Financial aid has helped my family and I pay for college. I didn't have to take out as much in loans as originally planned. I strongly encourage students to apply for financial aid."
Michael M.
Film (filmmaking practices) major from Tucson, Arizona