Admitted graduate student next steps
Welcome to Arizona State University.
Congratulations on being admitted to ASU. You're well on your way to an exceptional graduate student experience and becoming part of the most innovative and forward-thinking university in the nation. And by choosing ASU, you will become a part of a community of master learners and doers who will support you during your journey.
We've gathered your next steps to help you prepare for your graduate experience at ASU — plus we've added some extras for you to enjoy. You'll be getting a lot of information about ASU in the coming months. This guide highlights the most important things to know so you'll be prepared for your new Sun Devil status.
Your next steps as an admitted graduate student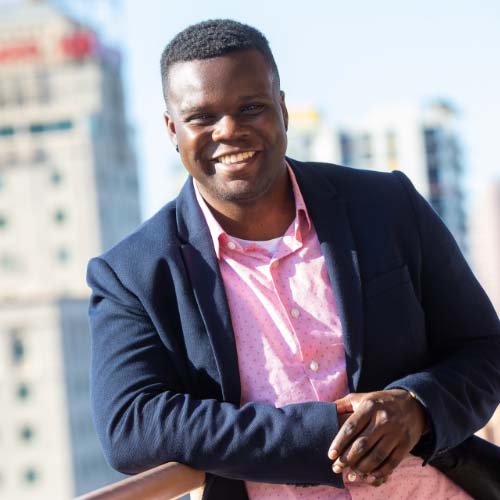 1. Activate your ASURITE User ID.
Activating your ASURITE User ID will give you access to My ASU and important online transactions. During activation, be sure to set up your asu.edu email address information.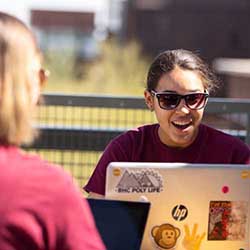 Visit My ASU, where you can take care of Priority Tasks, see when registration opens, view your admission letter, get information on your academic department and advising, take care of finances and more.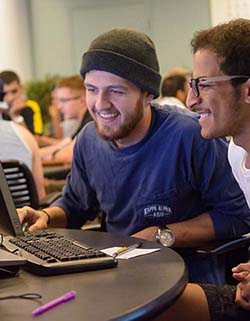 3. Complete the Free Application for Federal Student Aid.
To apply for financial aid, complete a Free Application for Federal Student Aid. View your FAFSA information on your Finances tab in My ASU, and view your Priority Tasks for important financial aid next steps. Complete any items listed under Priority Tasks early to ensure you do not have any barriers to receiving your aid.
We encourage you to compare financial aid and college costs.
Note: Arizona law requires verification of citizenship or other lawful presence in the U.S. for all students receiving financial aid funded by state money.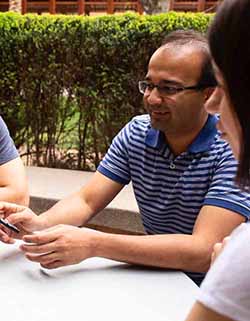 4. Submit your MMR immunization verification form.
You must submit your measles (rubeola), mumps and rubella immunization form before you can register for classes. You can fax, email or mail your records to ASU Health Services. You may receive an immunization at an ASU Health Services facility on any campus. Call for an appointment. Fees apply.
Downtown Phoenix campus | 602-496-0721

Polytechnic campus | 480-727-1500
Tempe campus | 480-965-3346
West campus | 602-543-8019
First, meet with your academic advisor for more information on how to register for courses. You can view your academic unit's contact information in the My Programs and Degree Progress box on My ASU. Note that you may have a hold on your enrollment that will need to be completed before registering for classes.
Spring admits: Class registration typically becomes available mid-October. Review and complete any outstanding holds you may have under Priority Tasks in My ASU.
Fall admits: Class registration typically becomes available mid-spring.
Countdown to ASU
As you prepare to attend Arizona State University, you might have some questions. Use this Countdown to ASU website as your go-to resource for everything you need to know about getting ready for college, and register for some helpful events to get all your questions answered.
Need help?
We're here for you.
ASU admission specialists can answer your questions and guide you through each step of the enrollment process between now and the time you get here. Get to know yours.
International graduate student next steps
International students from other countries (F-1 status) should read and complete next steps for securing a visa.
Enrollment dates
Enrolling for spring 2021
Classes begin
Jan. 11, 2021
Enrolling for fall 2021
Classes begin
Aug.19, 2021