Military and veterans at ASU
Are you ready to enroll for your education benefits? Are you looking for the right forms to fill out? Are you a dependent and not sure what to do next?
Check out these steps for getting your benefits started.
For additional assistance, contact ASU's veteran and military admissions specialist.
Pat Tillman Veterans Center
ASU's Pat Tillman Veterans Center is one of the reasons ASU is a top university for veteran, military and dependent students. The center's mission is to empower and engage our ASU military and veteran community with their academic and personal success here at ASU and beyond.
Campuses and ASU Online
ASU options let you choose the best learning environment for you, from a location known for outdoor adventures and one-on-one attention (ASU at Lake Havasu) to highly ranked ASU Online with the same degrees and professors as our on-campus programs to a large traditional campus (Tempe campus) — and everything in between (Downtown Phoenix, Polytechnic and West campuses).
Not sure if you're ready for higher education?
Take our "Is College Right For Me?" survey! PTVC has partnered with PreVeteran to create something our community can use to navigate common thoughts experienced when considering school after the military. We hope this tool will help service members successfully transition to student life.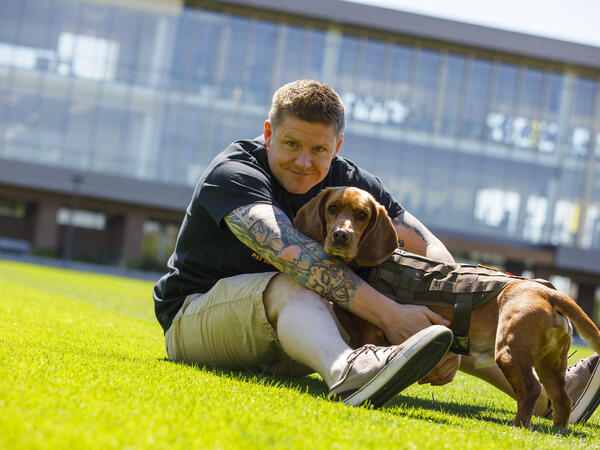 Are you looking for a veteran application to ASU?
We make it easy — there's no separate application for veteran and military applicants. Just submit the application for your student level.
Connect with a veteran and military admissions specialist in the Pat Tillman Veterans Center if you have any questions about applying to ASU.
Dear veterans,
Arizona State University is proud to celebrate our veteran population on this important day.  In recognition of all those who serve, we share a small token of appreciation. On behalf of ASU's Office of Admission Services and the Pat Tillman Veterans Center, thank you for your commitment, your bravery and your service. ASU honors the brave and selfless individuals who serve and have served in the military, their families, and those who serve their communities through public service.
 Thank you!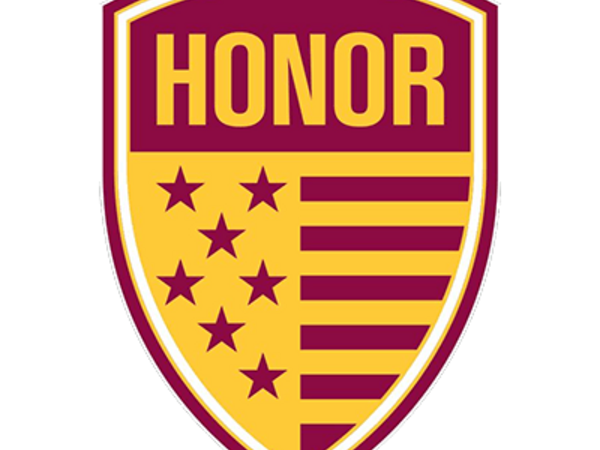 Why so many veteran and military students choose ASU
ASU and the Pat Tillman Veterans Center welcome you to your next adventure — accomplishing your education and career goals. Student veterans and active duty service members are a valuable part of the ASU community and our academic environment. Whether you're planning to earn your degree online or on campus, you can:
continue serving as a leader by getting involved
take advantage of job and career opportunities
attend virtual or in-person career fairs
earn your service honor stole to wear at graduation
You've already proven you can succeed in one world-class organization. We believe in you and know you can succeed here as well. ASU's Pat Tillman Veterans Center team is here to help you every step of the way. It's why ASU is consistently included among the best schools for veterans and military students.
LIA 294: Student Success for Veterans
Have you registered for ASU's veteran-specific introductory course? Designed for the student veteran, LIA 294: Student Success for Veterans provides you with support systems, academic resources and transitional aid. Meet other student veterans and learn about how ASU, the state of Arizona, and the VA can assist you throughout your college experience. There are only 19 seats per class on each campus, so secure your spot today.
At ASU, you'll join
ASU military and veteran students
in bachelor's degree program
in master's degree programs
Undergraduate applicants:
Admission Services
Arizona State University
PO Box 871004
Tempe, AZ 85287-1004
Graduate applicants:
Graduate Admission Services
Arizona State University
PO Box 871004
Tempe, AZ 85287-1004
Military transcripts
ASU accepts the following military transcripts:
CCAF Transcript (Community College of the Air Force Transcript)
JST (Joint Services Transcript)
The CCAF is a regionally accredited community college. If you received credit for courses taken through the CCAF while serving in the Air Force, submit this transcript as part of your undergraduate application. The JST will be reviewed for possible transfer credit but is not evaluated for admission. Submit your JST as early as possible for timely evaluation, but it will not delay your admission decision.
More about transferring military credits
Pat Tillman's life and legacy live on at ASU
Pat Tillman was an ASU student scholar and star football player who graduated in 3½ years and went on to play professionally with the Arizona Cardinals. In 2002, Pat walked away from a $3.6 million contract with the Cardinals to enlist in the U.S. Army. He died while serving in Afghanistan in 2004.
As a scholar, athlete and soldier, Pat Tillman performed at his best. ASU continues to honor Pat with the annual Pat's Run, the Pat Tillman Veterans Center, Tillman Tunnel and in countless other ways. His passion for life and expectations of excellence reverberate through everything we do.
Frequently asked questions about being a veteran at ASU
What's it like to be a veteran or military student at ASU?
There are more than 7,200 veterans and military students on campus and online. You'll receive support from the Pat Tillman Veterans Center, the VA VetSuccess on Campus counselor, and ASU's faculty and staff to succeed in your goals — from applying to ASU, getting your benefits set up, making sure you are using your benefits to your best advantage, and getting connected to events and opportunities for veterans and military students.
Is ASU a military friendly school?
ASU is consistently recognized as one of the best schools in the country, both on campus and online, for veterans and the military community. We want veteran and military students and their families to succeed, achieve their goals and move on to the next chapter in their lives, and we're here to help you get there. Learn more.
What are the steps to getting admitted as a student veteran?
We understand the admission process can be complicated, so we've created a checklist to help guide you through it. Start your application and refer to this checklist throughout the admission process for helpful tips about applying and succeeding as an active veteran or military student at ASU.
Are there any degree programs just for veterans or military students?
ASU does not yet offer exclusive degree programs for veteran or military students. However, we encourage you to take advantage of two courses specifically designed to connect you with other veteran and military students on campus and online, and introduce you to various resources available through the university, the state of Arizona and the Department of Veteran Affairs.