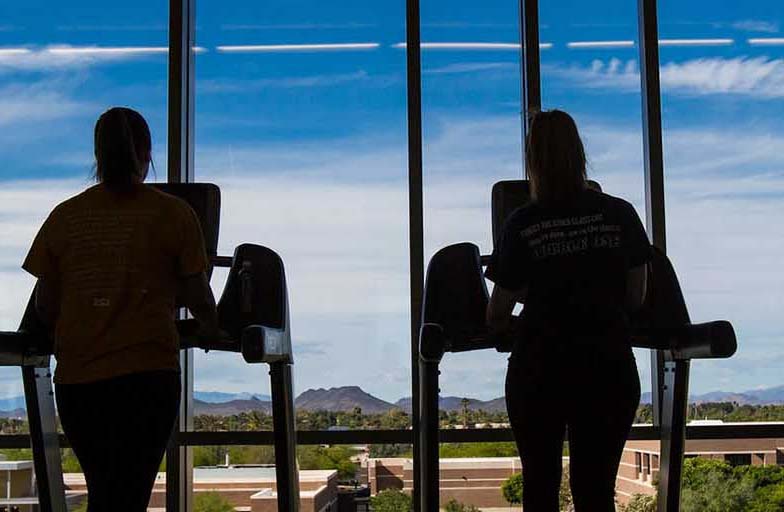 Health and wellness at ASU
Stay active, stay healthy
We make staying healthy fun and offer plenty of perks to keep you coming back for more. As a student, you'll have access to the  Sun Devil Fitness Complexes on ASU's four metro Phoenix campuses.
Inside ASU: How to stay healthy at ASU
Eating right, working out, seeing a doctor when you're ill — your commitment to being healthy in college is all up to you. Luckily, there are plenty of ways to do just that at ASU.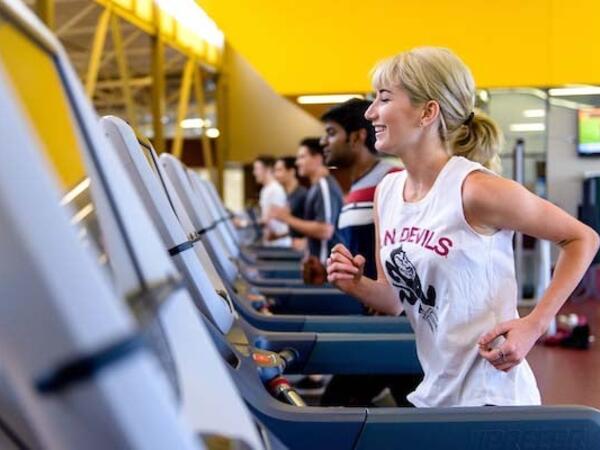 Frequently asked questions about staying healthy
Is medical care available on ASU campuses?
ASU Health Services offers medical care to ASU students provided by board-certified doctors and nurse practitioners on all four metro Phoenix campuses. You can get primary care services, X-rays, prescriptions and a number of other medical services.
What health care services are provided through ASU?
ASU Health Services offers many health care services to ASU students, including primary care, immunizations, women's health care, lab services and much more. You can also get affordable medical insurance through ASU.
How can I avoid the freshman 15?
The freshman 15 refers to the modest amount of weight that many new students gain when they start college. At ASU, you can combat the freshman 15 by taking advantage of the Sun Devil Fitness Complex, which offers weights, cardio and exercise classes on each campus. All ASU students get automatic membership to the Sun Devil Fitness Complex. By making smart food choices and getting regular exercise, you shouldn't have too much trouble avoiding the freshman 15.