Housing and dining at ASU
One of the most exciting things about college is the transition to life on your own and gaining a sense of independence. ASU wants to set you up for success from the very start.
A fully-immersive living experience
As a first-year freshman, you'll live on the campus where your major is housed in a residential college community. Our living and learning communities are organized by major, so your future roommate and neighbors will also be your classmates. You'll have access to tutoring, advising, events, staff and other academic resources all right there in the comfort of your new home.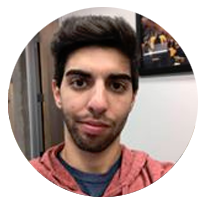 "My first year in the dorms I was kind of nervous I wouldn't really get to know anyone, but once I opened up a little the students here took me the rest of the way. The people here are not only kind but also smart, helpful and just plain fun to be around. If you need some help on your homework or someone to go to the gym with, there is someone at ASU that will bend their efforts to help you."
Anthony G.
Graphic Information Technology major from Harding, New Jersey
Frequently asked questions about housing and dining