ASU earns two #1 rankings in one week
Arizona State University students, professors and researchers are being recognized for the positive impact they're making on the world with two new rankings. We're honored to be named the No. 1 school in the U.S. for innovation by U.S. News & World Report and the No. 1 "Cool School" by the Sierra Club for our sustainability practices. .
Today, U.S. News & World Report named ASU the top school for innovation for the seventh consecutive year, ahead of such schools as MIT and Stanford. The ASU community is creating imaginative solutions to some of the most critical challenges we face while providing for the learning needs of students in innovative ways, including:
Meeting learners where they are. ASU offers learning opportunities across Arizona, in California and Washington, D.C., and online. Transfer students can use MyPath2ASUTM transfer tools, and ASU Sync offers some students a synchronous online experience.

Dreamscape Learn. ASU and Dreamscape Immersive partnered to turn students into explorers through VR-based experiences, where they can learn and discover in ways never before imagined.

Amazon College Tour. When students couldn't come to ASU for a campus visit during the pandemic, we brought ASU to them in an episode of The College Tour.

Continued leadership in the COVID-19 crisis. ASU is a key partner in public vaccination sites, while ASU researchers are studying the COVID-19 immune response and helping improve patient outcomes.
Read more about ASU's No. 1 in innovation ranking.
Last Thursday, the Sierra Club named ASU No. 1 on its "coolest schools" ranking. The annual list measures colleges and universities on their environmental friendliness. The Sierra Club specifically called out several examples of ASU's green practices, including its leadership on an initiative to create the first high-resolution global coral reefs map using robotics and AI, as well as the Global Futures Lab, which is helping to ensure a habitable planet. 
Read more about ASU's No. 1 "Cool School" ranking.
Thanks for all you do.
Sincerely,

NaTasha Henry
Senior Associate Director of School Relations
Admission Services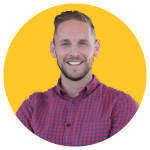 Brad Baertsch
Senior Director, First-Year Domestic and International Recruitment
Admission Services