Study as an international student at ASU

Study as an international student at ASU
Why study in the United States and at ASU?
As an American university, ASU welcomes students from 136 countries around the world. More than 9,000 students call ASU home, making us the No. 1 public university chosen by international students.
What is ASU like?
At ASU, you'll have access to a high-quality education, as well as research, entrepreneurial and other valuable opportunities. Learn more about what ASU has to offer international students.
Chat with a current international student at an American university
You can now chat online with students to find out what life's like at Arizona State University. From insight into a particular degree to residence halls to clubs and organizations, ASU students are ready to answer any student life questions you have.
Want to attend Arizona State University?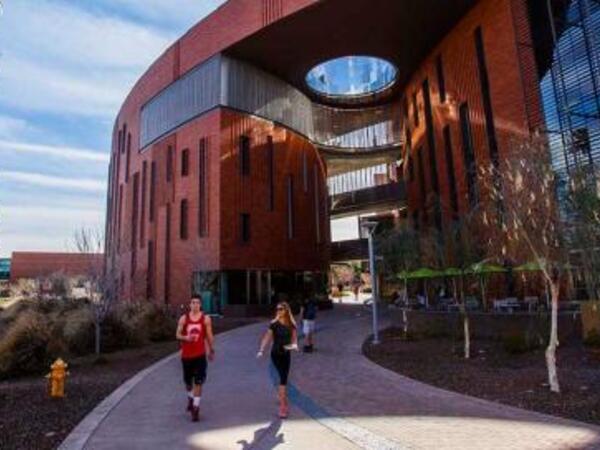 international students
tribal nations represented
countries represented
Getting an education at Arizona State University
ASU: The entire world in one university
Hear about the diverse student body at ASU and how it makes the university special in this Inside ASU podcast episode.
What's it like being an international student at ASU?
Hear from an international student about what his experience has been like as an ASU student from another country in this Inside ASU podcast episode.
Frequently-asked questions about International admission
Is ASU one of the best universities in America?
ASU is the #1 public university in the U.S. for innovation, ahead of MIT and Stanford. ASU is also the #1 public university in the U.S. chosen by international students. This demonstration of excellence is due to our commitment to access, research and leadership here in the U.S. and on a global scale.
How do I get admitted to ASU as an international student?
International students are encouraged to visit our international student admission page (undergraduate and graduate) and follow the admission requirements. ASU looks at each student holistically, reviewing GPA, English proficiency, test scores and overall experience.
What's it like to study in the U.S.?
The U.S. is one of the most popular destinations for international students to pursue their degrees because of its excellent higher education system. While studying here, students will experience academic rigor, diverse social engagement and constructive professional support. Students who are educated in the U.S. graduate with the necessary skills to enter a global career market and succeed in their future endeavors.