ASU updates for high school partners
Arizona State University would like to welcome you back, and we hope the new school year is off to a good start. This week, we are getting ready to welcome more than 14,000 first-year students to campus as they move into their residential communities and kick off their college experience with some exciting in-person events.
As we all start to settle in for the fall 2021 semester, we want to let you know that we're here to help set your students up for success, so they'll be ready to apply for fall 2022 admission. .
Here are some reminders for you and your students:
For the fall 2022 semester, ACT and SAT scores are not required for admission or merit scholarships. ASU will continue awarding our New American University merit scholarships based on core competencies and unweighted GPA at the time of admission. We encourage students and families to use our Scholarship Estimator to learn more about what a student may be eligible for. Please encourage your students to submit their applications when the application opens in early July so they can be evaluated for merit scholarships when we begin awarding in October. We strongly encourage students to apply well in advance of our Nov. 1 priority date.

Learn about the difference between self-reporting or submitting a transcript.

Choose to not self-report → quicker application process, but takes a little longer for an admission decision.

 

Choose to self-report → application takes longer to complete, but the admission decision comes much faster.

 
Apply now
Our application is open, and your students can apply through ASU's application for admission, the Common Application or the Coalition Application. It takes less than 20 minutes to apply, and they need to submit only one application for ASU to consider them for admission. ASU's priority admission deadline is Nov. 1.
Schedule a live-hosted virtual or in-person visit
Students will learn more about ASU's admission and enrollment processes, and explore each of our campuses through live-hosted virtual visit experiences, in-person walking tours and on-demand virtual tours.
Tour the ASU campuses with Amazon Prime
We created our biggest virtual tour ever, and it's streaming live as an episode of Amazon Prime's new show, The College Tour.
Schedule a one-on-one admission appointment
Your students are encouraged to set up a personalized virtual appointment with their admission team member. Our admission team members are ready to help your students with their next steps in the enrollment and financial aid processes.
We want to be a good partner to our counselor family, so let us know what you need from us and how we can better serve you and your students. We are here to help.
Thanks for all you do.
Sincerely,

NaTasha Henry
Senior Associate Director of School Relations
Admission Services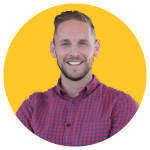 Brad Baertsch
Senior Director, First-Year Domestic and International Recruitment
Admission Services