Help your students find their fit at ASU
Arizona State University has designed virtual experiences for your students to make their college search journey easier. From matching their interests and passions to an ASU degree program, finding out what kind of student "persona" they are, and more, they can take advantage of these resources now.  
What kind of college students could your students be? 
We created this quiz to offer advice for choosing a university based on the types of experiences that would fit each student best. It gives them something to compare beyond class sizes and costs.
Help your students explore their career paths 
We created this quiz to match students' interests and skills with career paths, and the ASU degrees that can get them there. Me3® is a fun, photo-based quiz that your students can take right now.
Digital resource page
This website hosts digital versions of our recruitment materials that we use throughout the year. Check out the Viewbook magazine, guide to applying for first-year students, the undergraduate degree list, and a guide for students interested in Barrett, The Honors College. 
Other helpful resources and reminders for high school partners
Important deadlines website 
To help your students with the fall 2022 admission and financial aid processes, stay up to date with our important deadlines page.
Virtual visit sessions
We have a wide variety of virtual sessions available to help your students through the admission and financial aid processes. They'll learn all about ASU, degree programs, completing and submitting their FAFSA, and understanding scholarships. 
Schedule a one-on-one admission appointment
Your students are encouraged to set up a personalized virtual appointment with their admission team member. Our admission team members are ready to help your students with their next steps in the enrollment and financial aid processes.
Check out our website for high school partners
Our counselor website is a great resource for you to stay up to date throughout the year. You'll also find an archive of past newsletters we've sent out in case you missed them. 
Thanks for all you do.
Sincerely,
NaTasha Henry
Senior Associate Director of School Relations
Admission Services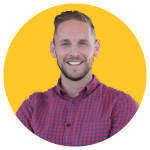 Brad Baertsch
Senior Director, First-Year Domestic and International Recruitment
Admission Services