Maricopa Community College
transfer students
Welcome, Maricopa Community College students
Transferring from the Maricopa County Community College District to Arizona State University can be a smooth process when planned. As an Maricopa student, there are a couple of ways to earn your bachelor's degree at ASU. Find what works best for you and we'll help you plan your path.

MAPP MyPath2ASU™ helps students plan and complete prescribed coursework designed so that MCCCD students transition smoothly to ASU and earn their bachelor's degree.
Sign up for MAPP MyPath2ASU™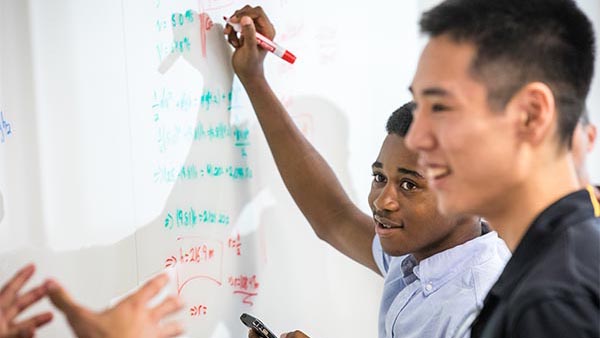 MAPP MyPath2ASU majors
These ASU degree programs are available through the MAPP MyPath2ASU and apply to all Maricopa Community Colleges, though course offerings vary by Maricopa location. Search by campus, area of interest, keyword, or ASU college or school, or show all available MAPP MyPath2ASU.
Select any filter and click on Search to see your results.
Learn about the MAPP MyPath2ASU
MAPP MyPath2ASU tools and resources
AAS to BAS: Bachelor of Applied Science
Bachelor of Applied Science degrees are designed specifically for students who have earned an Associate of Applied Science.
Students who have earned an AAS from a regionally accredited institution may transfer 60 credit hours toward their BAS.

Students who have earned an AAS degree from a regionally accredited Arizona community college may be eligible to transfer up to 75 credits toward their BAS.
Plan to meet with an academic advisor to ensure your courses will meet degree requirements.
Select your community college and click search to see results
Your transfer coordinator is here to help
Connect with your transfer coordinator to learn more about studying at ASU and get all your questions answered.