Transfer student resources
The ASU community is here to help you achieve your academic and personal goals. Take the time to explore the various opportunities provided for you to assist in building a customized college experience. Here is a comprehensive list of services, clubs and resources that are available to Sun Devils.
Contact us
We know that this situation is changing on a daily basis — please let us know how we can help with your ASU enrollment needs. We have a dedicated team of admission specialists ready to assist you.
Academic resources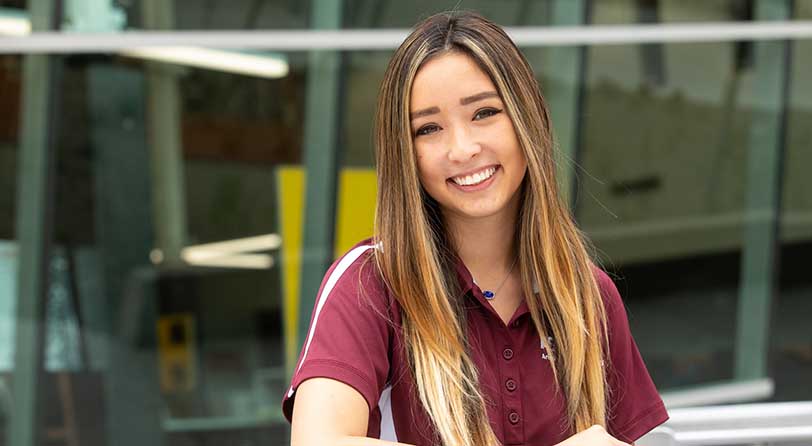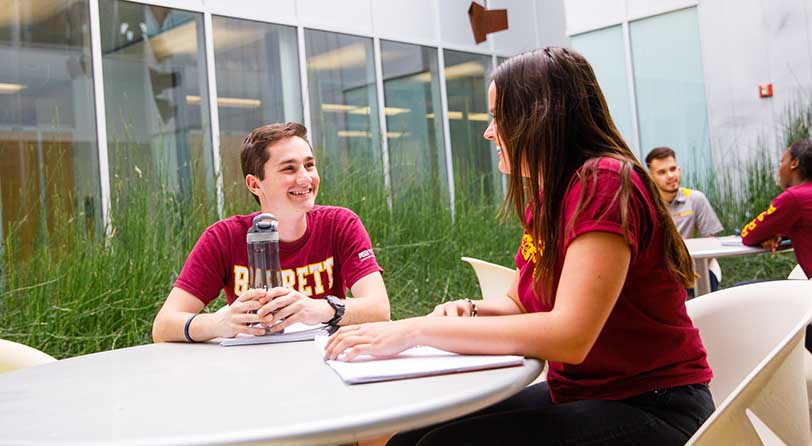 Barrett, The Honors College
Join ASU's community of outstanding undergraduate students and top-tier faculty.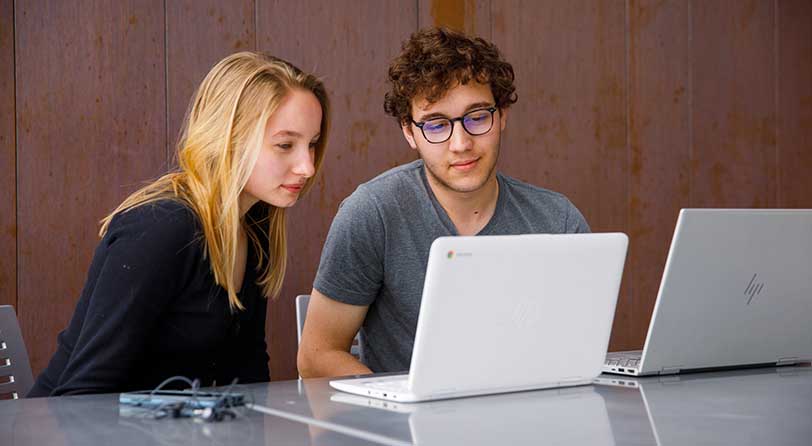 Academic resources
ASU provides a multitude of academic success resources so help is always available.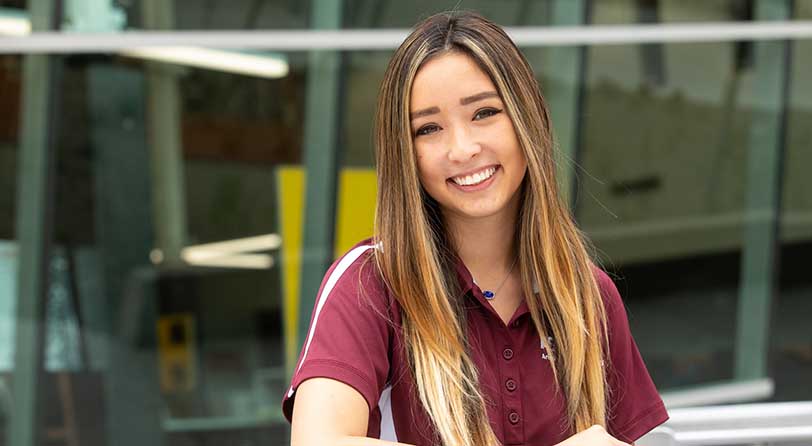 Transferring credits
Learn more about how your credits will transfer to ASU and available transfer tools.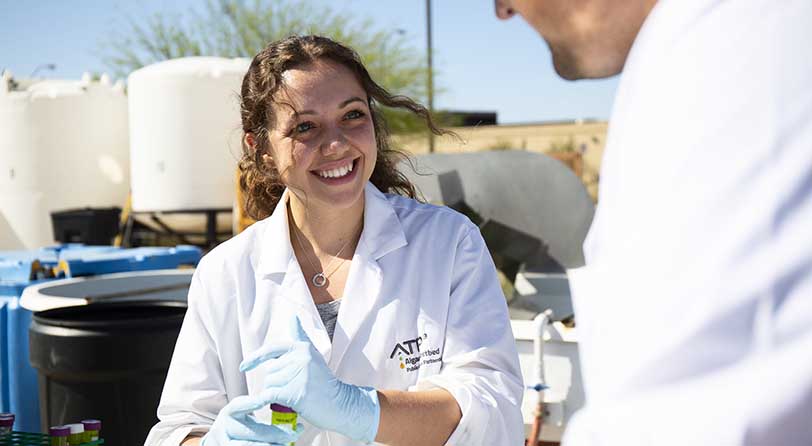 Research at ASU
ASU invests in research and creates opportunities for students to get involved.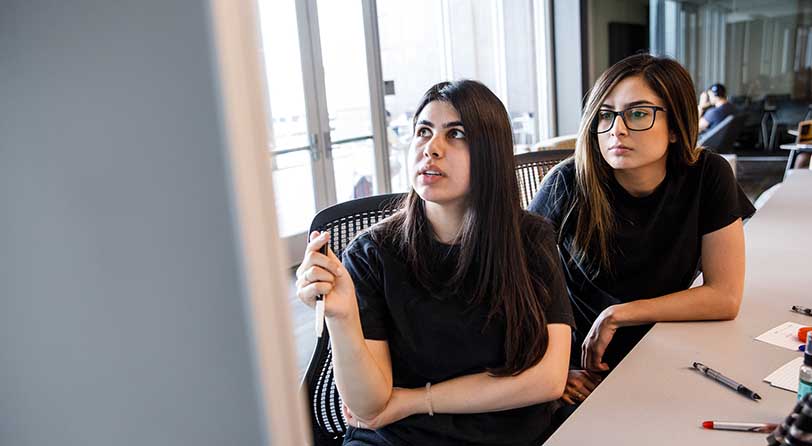 Tutoring
Receive peer tutoring, attend review sessions, and utilize prep sessions.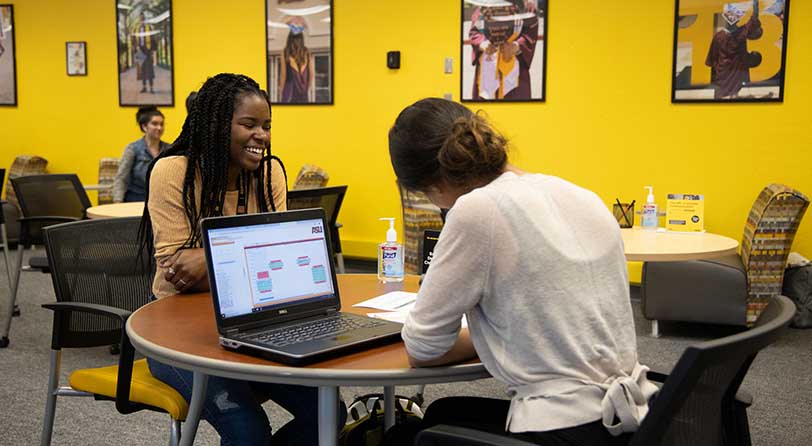 Writing center
Offer students a supportive learning environment at any stage of the writing process.
Community resources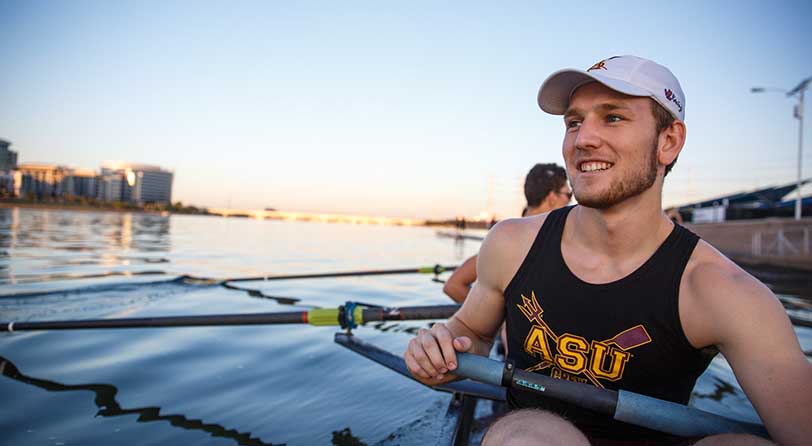 ASU Athletics
Plan to attend athletic events and cheer on your favorite ASU sports team!
Living in Phoenix
Phoenix is full of professional and personal opportunities for ASU students.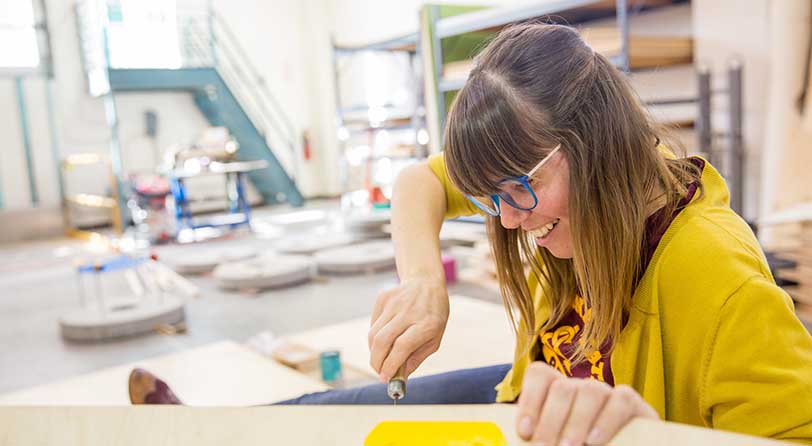 Clubs and communities
Design your personalized college journey by getting involved outside of the classroom.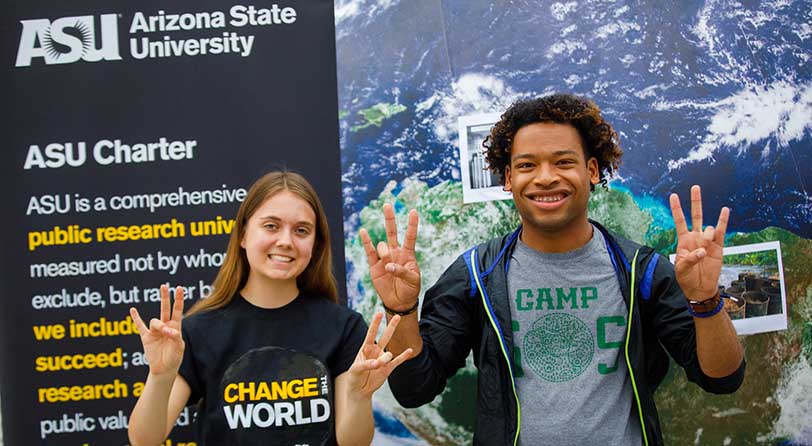 Leadership and service
Engage with programs and people who are making an impact in the world.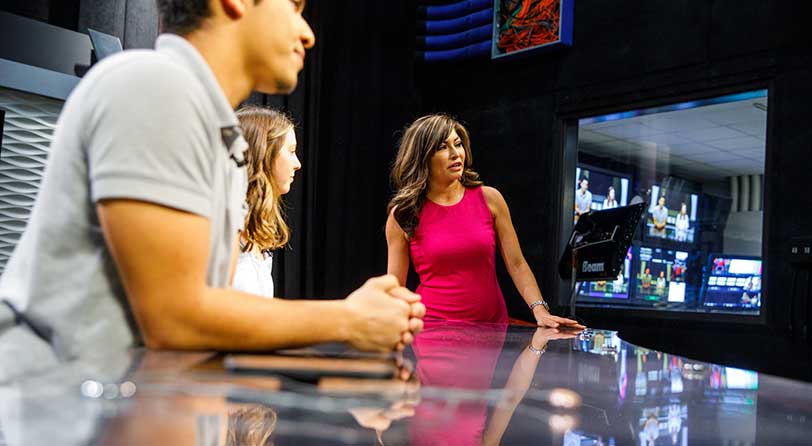 Career and professional development
Expand your network and find support from others in your career path.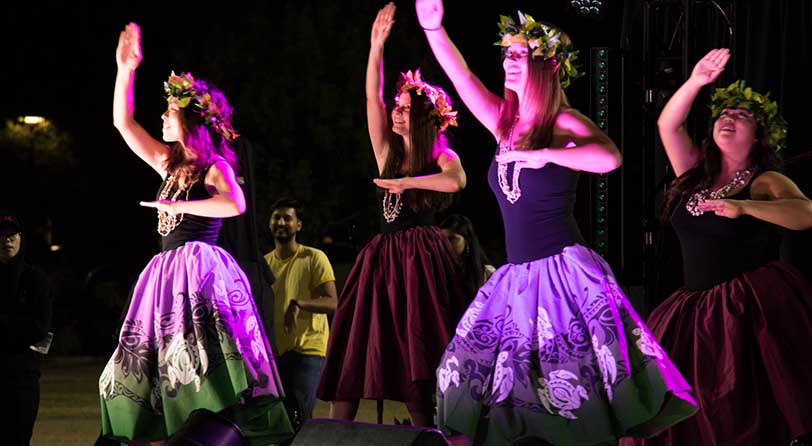 Culture and identity
Join a community rooted in culture or ethnic identity to contribute personal heritage and values to ASU.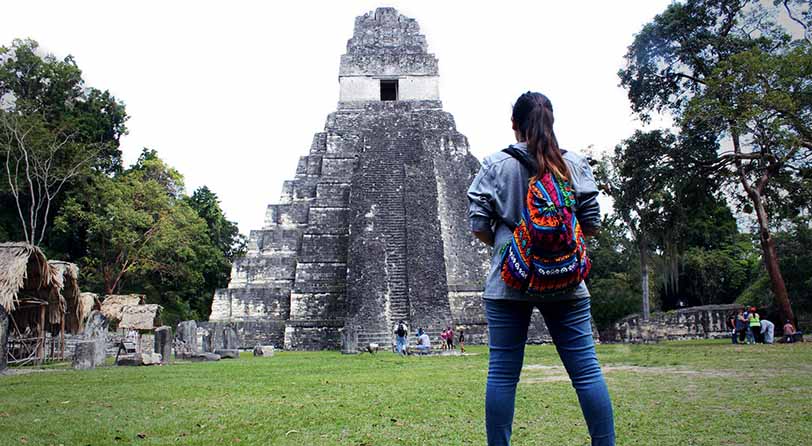 Study abroad
Explore other countries, broaden your perspective and gain experience for your resume.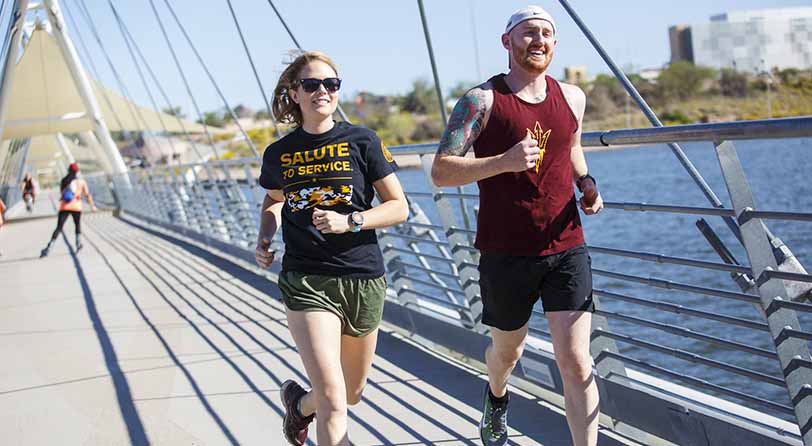 Health and wellness
Stay active and healthy by using ASU's mental and physical health services.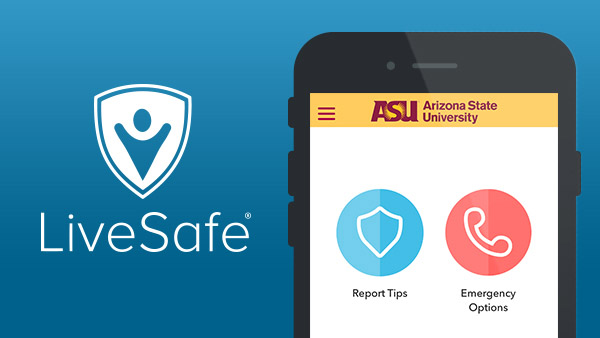 Campus safety
ASU provides a safe, healthy, and secure environment, with the goal of maintaining a healthy and secure campus community for students, staff, and faculty.
Financial assistance resources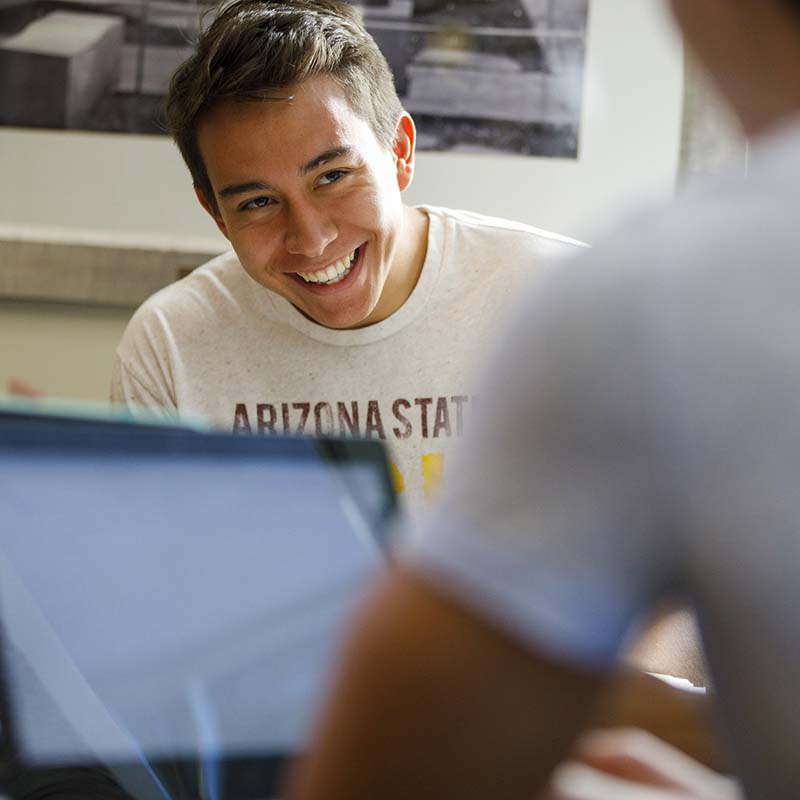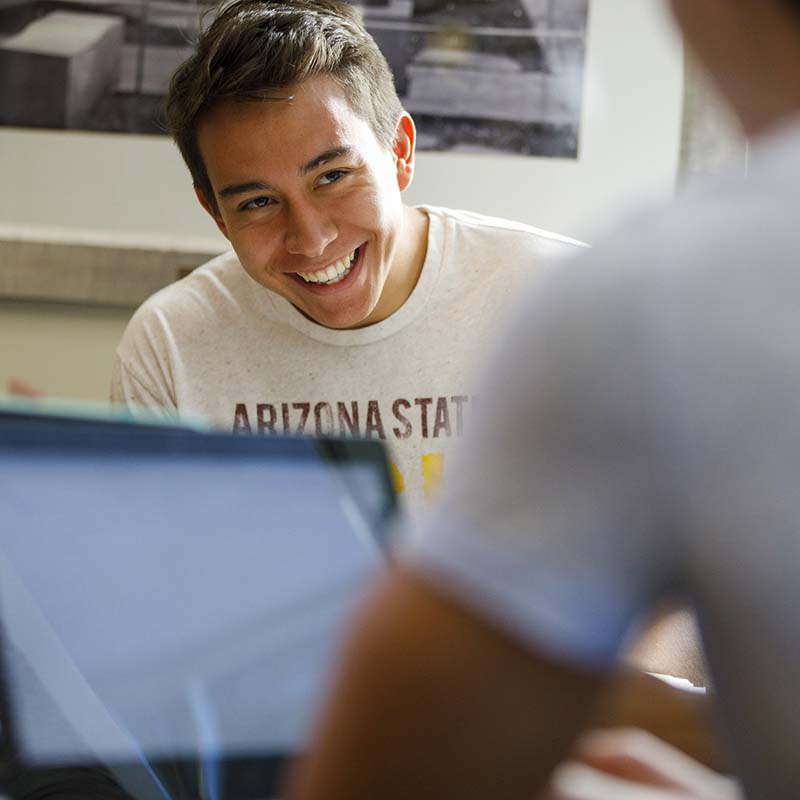 Financial aid resources
Take advantage of financial aid resources to assist in financing your education.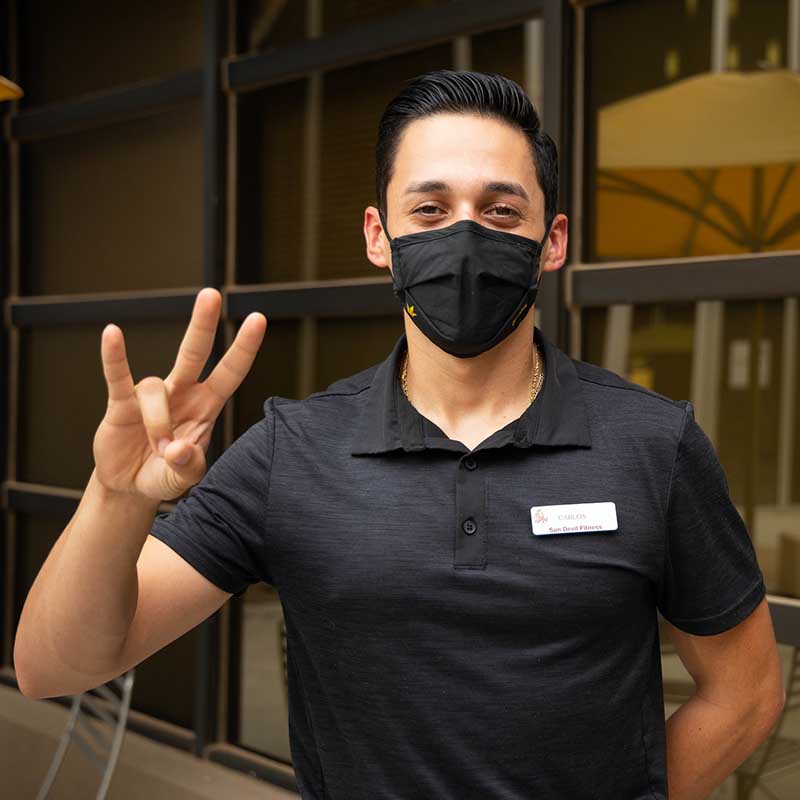 Student jobs
A job is a great way to help pay for college, make money, you gain valuable work experience.
Transportation resources
Across campus
Walk, board or bike. If you're on the Tempe campus, you can use the Flash to get from one side of campus to the other.
Between campuses
Hop on a free intercampus shuttle, complete with Wi-Fi so you can get work done on the way.
Across town
Check out Valley Metro light rail and buses, and look into a U-Pass. If you'd prefer to drive yourself, consider renting a car through Enterprise CarShare.