Admitted transfer students
Congratulations on being admitted to Arizona State University. You're well on your way to becoming a Sun Devil. You have just a few things to take care of to make sure you're ready for your first day on campus.
Your next steps as an admitted transfer student
Complete the Free Application for Federal Student Aid
To apply for financial aid, complete a Free Application for Federal Student Aid. If you have already completed a FAFSA for another institution, you may use your existing application for the semester you are admitted to ASU. Update the school on your existing FAFSA with the following steps:
Go to fafsa.gov to the current year application.
Use your U.S. Department of Education PIN to access your account.
Add ASU's Federal School Code (001081) to your application.
If you have your Data Release Number, or DRN, you can call 800-433-3243 to request that your Student Aid Report be sent electronically to ASU.
View your FASFA information on your Finances tab in My ASU, and view your Priority Tasks for important financial aid next steps. Complete any items listed under Priority Tasks early to ensure you do not have any barriers to receiving your aid.
Note: Arizona law requires verification of citizenship or other lawful presence in the U.S. for all students receiving financial aid funded by state money.
Complete online orientation
Find online orientation in My ASU and complete it to become more familiar with university resources and services.
Submit your MMR immunization verification form
You must submit your measles (rubeola), mumps and rubella immunization form before you can register for classes. You can fax, email or mail your records to ASU Health Services. You may receive an immunization at an ASU Health Services facility on any campus. Call for an appointment. Fees apply.
Downtown Phoenix campus | 602-496-0721
Polytechnic campus | 480-727-1500
Tempe campus | 480-965-3346
West campus | 602-543-8019
Register for classes
You must meet with an academic advisor before you can register for your classes. We recommend you review the My Progress Report (DARS) link in My ASU and use the Transfer Credit Guide to view course equivalencies before meeting with your academic advisor. Instructions to schedule an advising appointment can be found on My ASU by clicking on Advising in the My Programs and eAdvisor™ box.
Registration for spring 2019 begins in Oct. 2018.
Request final transcripts
As soon as you graduate or complete your current semester or term, request an official final transcript be sent from your college or university to ASU Admission Services. If you were concurrently enrolled in high school and college courses, or if you were dually enrolled in college courses taught on your high school campus, you must request official transcripts from both your high school and the college offering the dual enrollment credit. ASU will not award college credit for courses that appear only on high school transcripts.
ASU mailing address:
ASU Admission Services
PO Box 870112
Tempe, AZ 85287-0112
USPS:
Admission Services
Arizona State University
PO Box 870112
Tempe, AZ 85287-0112
FedEx, DHL or UPS
Admission Services
Arizona State University
Student Services Building, Room 112
1151 S. Forest Ave.
Tempe, AZ 85287
Important checklist items
Useful links and resources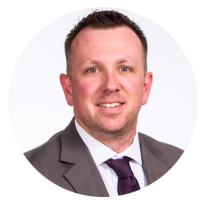 "Congratulations on your admission to Arizona State University. We are very happy you are coming to join the Sun Devil family. You will be part of a vibrant community of scholars and mentors here to help you thrive and push you every step of the way.
Being a Sun Devil is more than just taking classes. It is working within groups across many disciplines to solve problems for which the solution does not currently exist. It is working out at the Sun Devil Fitness Complex with your classmates. It is connecting with friends who will join you through your lifelong journey as a Sun Devil. Above it all though, it is about you. I challenge you to approach every day on campus as an opportunity to grow. Take the lead on a class project that you are not comfortable with. Meet someone new every day. Eat lunch at a new place on campus every day. Start a new club on campus to explore and enjoy something you are passionate about.
Your time here at ASU is precious so take advantage of all the opportunities you'll have. Congratulations again — you're going to look good in gold."
Michael Mobley
Director, Transfer Admissions
Frequently-asked questions about transfer at ASU