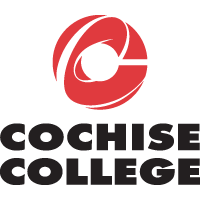 Earn your ASU degree at Cochise College
Earn a bachelor's degree from Arizona State University without leaving Sierra Vista. ASU and Cochise College have established a partnership that allows you to complete your associate degree at Cochise and then pursue your ASU bachelor's degree through classes delivered on the Cochise campus. You can also take advantage of additional cost savings with a reduced ASU tuition rate.
Students must be (or previously have been) enrolled and completed credits at Cochise College to continue taking classes through the @Cochise location.
Available undergraduate programs at Cochise College
The applied leadership program prepares students for leadership positions in a wide variety of organizations and career fields. The coursework focuses on the practice of innovative and effective leadership and helps students develop skills and knowledge that leaders need in order to solve problems, communicate effectively, resolve conflicts, assess program effectiveness, lead projects and manage resources.
This BAS program is a valuable degree option for students with an Associate of Applied Science degree. Students learn and apply the leadership skills necessary to prepare them to become more effective leaders in diverse environments – to be team leaders, floor managers and shift captains.
---
This degree program is ideal for helping to advance your career in business, government, nonprofit, health care or service industries. Through this interdisciplinary program, you will gain valuable knowledge to become an organizational leader who is well versed in leadership styles, communication strategies, resource management, project management and emerging technologies. It is highly recommended that you complete the Arizona General Education Curriculum prior to applying to this program. Complete the course requirements as outlined in the TAG agreement and the AGEC requirements to transfer up to 75 credit hours from the community college. Then, you can complete this bachelor's degree with 45 ASU credits.
---
With a concentration in project management, you'll develop the skills and knowledge to advance in your career as a project manager and project manager leader. Covering many fields, organizational leadership courses prepare you for complex project oversight, organizational assessment, project leadership and more.
*Up to 15 additional hours of lower-division general studies coursework can be completed prior to transferring to ASU. Transfer up to 75 community college credits toward this degree, with 45 credits to be completed at ASU. If lower-division general studies requirements are not complete prior to transferring, the courses can be taken at Arizona Western College or ASU. All degree requirements must be met prior to graduation from ASU.
AAS in Intelligence Operations Studies
Pursuing an AAS in intelligence operations studies? ASU in partnership with Cochise College recognizes the unique work and areas of study that many members of the military often pursue as part of their service. With a completed AAS degree in intelligence operations studies, you can smoothly transfer 60 credits towards a BAS degree in applied leadership.
The MyPath2ASU™ transfer process